House reef
The greatest treasure of DC Kostrena is the beautiful and fascinating reef located right in front of our center.
Upon entering the sea there is a plateau ranging from -0,5 m to -12 m of depth (ideal for beginner divers and Discovery dives), after which starts the steep part of the reef which descends to a depth of about -40 m.
The reef is teeming with holes, gaps and cavities which are home to numerous sea life. The richness of flora and fauna and good visibility of the breathtaking scenery makes this house reef a truly unique diving spot on the Adriatic coast.
We have also our own private sea access, which makes the reef even more convenient to access.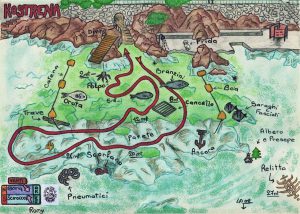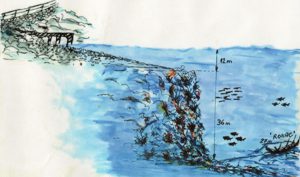 Services & equipment
Diving Center Kostrena is fully equipped and provides all the necessary services and facilities.
Services:
diving supervision and technical support
guided dives
discovery dives
night diving
diving courses
equipment rental
tank refilling (air & nitrox)
Facilities:
reception area
private parking
male and female dressing rooms
hot showers (indoor and outdoor)
sanitary facilities
storage cages for diving equipment
large outdoor terrace reserved only for divers
area for washing and drying the equipment
private sea access (house reef entrance)
Equipment:
15 complete sets of equipment (wetsuit, bcd, regulators, mask, fins, boots, weights)
40 air tanks (10L, 12L and 15L)
compressor BAUER Verticus 5 (630 l/min)
2 air banks (total 200.000 L)
filling ramp with 8 ports (200 bar)
professional air, nitrox and trimix analyzer